Restaurant
The Hotel Restaurant is famous not only by its elegant interiors and perfect service, but also delicate and healthy food. Our chef specialises in Polish and international cuisine, which characterise with light and interesting taste. Our staff always will help to find the right wine from our hotel basement.

After delicious meals our Piano bar is waiting for you with a variety of music and well equipped drink bar.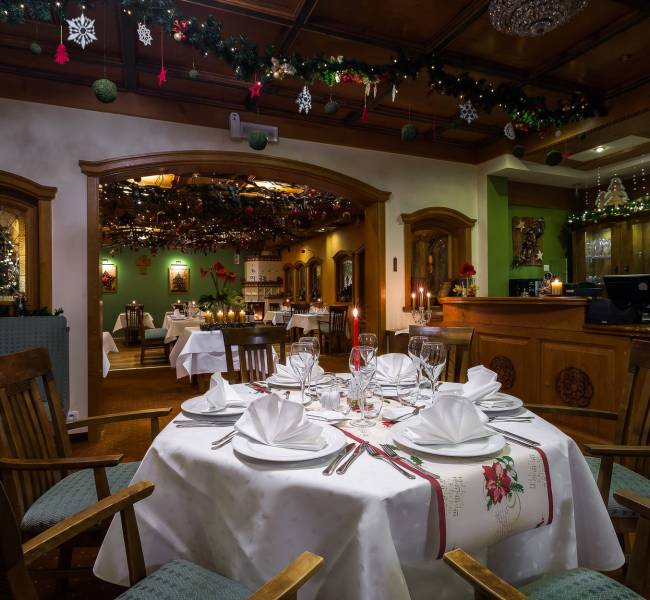 Our Menu
We invite you to an unforgettable culinary journey, full of flavours and aromas.
See menu
Fireplace room
Our Fireplace Room is an ideal place for relax after a tough day full of activities, a place of private meetings and meetings with friends.

You can enjoy your reading here. All you have to do is just sit in a cosy fireplace light and let your thoughts flow.
Elegant interiors, unique climate and our culinary offers create an amazing atmosphere of relax and recreation.
Terrace
In the summertime our guests willingly use our terrace where they spend time pleasantly. It is a perfect asylum for people wanting sun rays.
Terrace adjoins hotel restaurant. We serve seasonal specialities on the terrace, in the summertime we offer a wide range of desserts, ice-creams and cocktails.

Guests who swim in a pool can walk out right into full of greenery terrain surrounding our terrace. They will feel amazingly relaxed.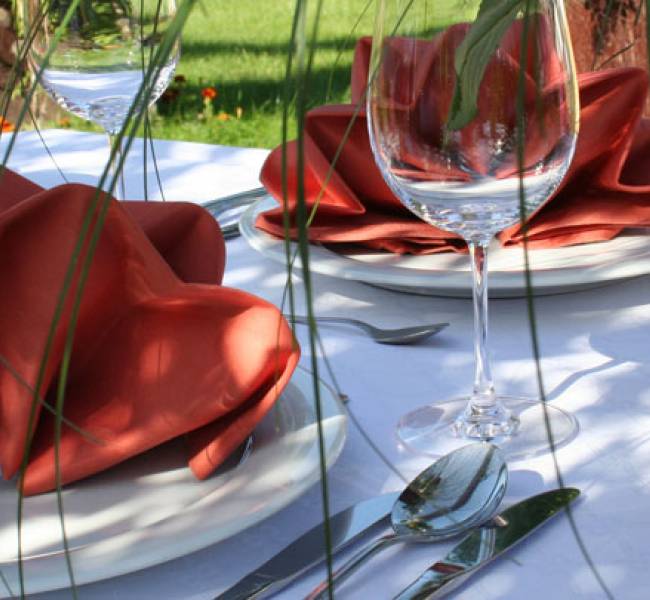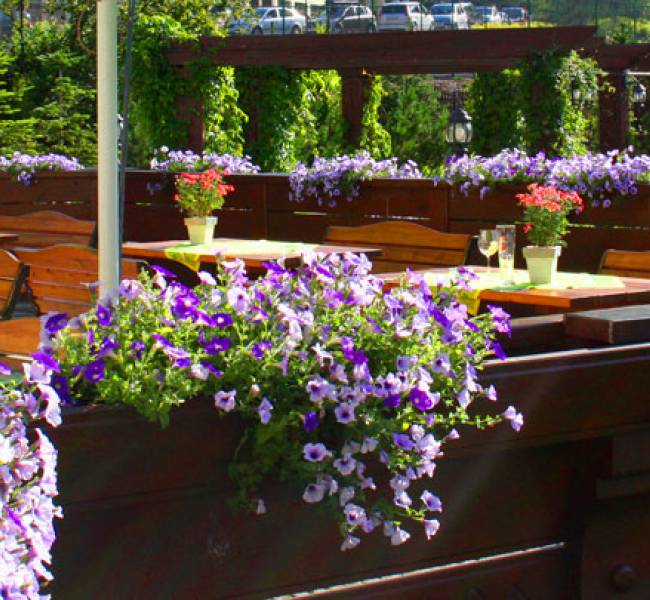 Piano-Bar
Piano-Bar with its warm interior decorations, comfortable armchairs and sofas is an ideal place for ending an evening pleasantly surrounded with sounds. You can listen the piano in the evenings in some days of the week. We offer a wide range of alcohols and non-alcoholic beverages. You can sit here comfortably and enjoy your favourite drink.

Cool cocktails will refresh your on sunny days and drinks will warm you up on cold and frosty evenings. We serve different kinds of coffee and tea. You can also taste delicious sweets and desserts.