SPA
After an active day spent hiking our guests can relax in the SPA Centre.
We offer swimming pool with a water geyser, waterfall and artificial waves. Our SPA complex also offers Finnish and steam sauna, hot jacuzzi. Outdoor sauna next to the pool is a big advantage of the Hotel, it is built of 300-year-old Kelo wood logs.

We also invite you to modern, exclusive SPA rooms that will give you a sense of blissful relaxation.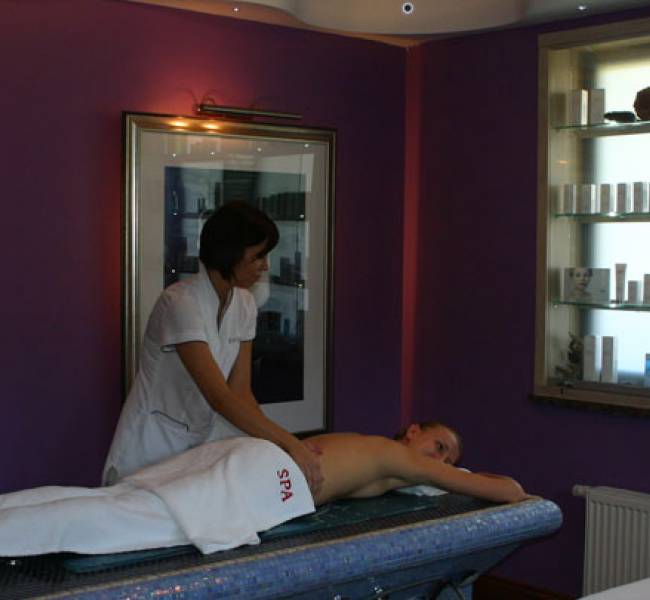 Massages
Classic massage 50 mins 170 zł
Hot stone massage 50 mins 190 zł
Relaxing massage 50 mins 170 zł
Massage shines 50 mins 180 zł
Shea butter massage 50 mins 180 zł
Classic massage 25 mins 100 zł
Neck, neck and head massage 25 mins 100 zł
Face massage 25 mins 100 zł
Foot massage 25 mins 100 zł
Shea butter massage 25 mins 110 zł
Relaxing massage 25 mins 100 zł
Hot stone massage 25 mins 120 zł